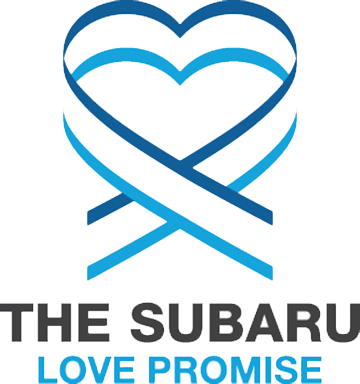 What is the Subaru Love Promise?
Subaru and our retailers believe in making the world a better place and the Subaru Love Promise is our vision of respecting all people. This is our commitment to show love and respect to our customers and to work to make a positive impact in the world.
How is Ken Fowler Subaru dedicated locally to the Love Promise?
Our Love Promise can be seen in various partnerships with local charities and non-profits. We're grateful for the opportunity, not only to be a part of our community, but to serve it as well.
Love Promise Stories from Ken Fowler Subaru
Subaru and Ken Fowler Subaru believe in making a positive impact on the communities in which we live and work. We uphold that belief through our Love Promise Community Commitment. Every month, we select inspiring stories from customers and partners from around our area who strive to support our collective commitment and feature them here
Subaru Loves Pets-Animal Rescue of Anderson Valley - Bobbie L
Helping control Mendocino County's pet population and ensuring their well-being is a huge job, and it wouldn't get done without an incredible amount of work and dedication from many of our volunteers. We were delighted to partner with Ken Fowler Subaru to help our rescue work in adopting and rescuing dogs and cats from around the area. Our Subaru Loves Pets adoption event featured cats and dogs who now have an even better chance of being adopted. We plan on doing it again soon, and hope our community will come out to make the event even bigger and more successful next time.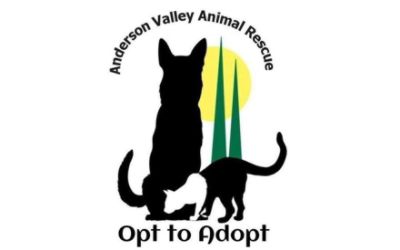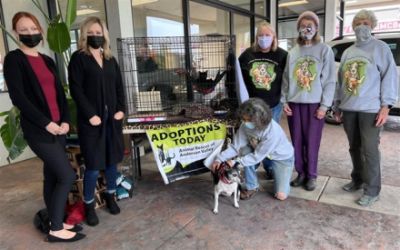 ---
Blankets for local cancer patients - Fran I
The Leukemia & Lymphoma Society's Greater Bay Area Chapter was honored to partner with Ken Fowler Subaru to spread warmth and hope in the local community by delivering 40 blankets and 10 arts & crafts kits for cancer patients at the Cancer Resource Centers of Mendocino County. At the delivery, we met with the center's executive director, Karen. Karen was extremely grateful to receive these generous gifts from Subaru for a second time and was happy to report how much patients enjoyed the blankets that Subaru had donated last year. As we were talking, one of the Ken Fowler employees, Jorge, shared that he has been personally affected by blood cancers - his two-year-old grandson is a leukemia patient. It was truly incredible to have Jorge as part of this delivery, giving back to others, while he and his family are going through a difficult struggle of their own. Then, on the way back to our cars, we ran into one of the center's patient navigators, Jill. She explained that that they could not do what they do without the support of local friends and businesses like Ken Fowler. Jill said, "When we are able to give these gifts to our patients, they really feel embraced by the community around them." We are so grateful to Ken Fowler Subaru for caring about cancer patients! Thank you!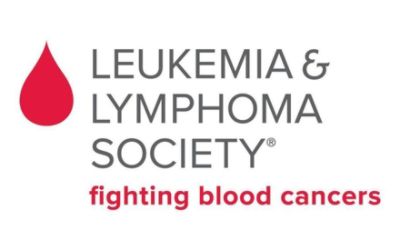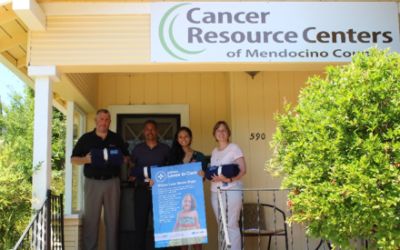 ---
Books Offered to River Oak Charter School! - Keith A
Fowler Auto Center was delighted to deliver five boxes of brand-new award-winning books to River Oak Charter School in support of the Subaru Love Learning program. The books cover all kinds of interests, from Mars to raising chickens and the world of microbes. It's been great working with the lovely folks at River Oak and we hope to find other reasons in the future to help support each other in this community we love.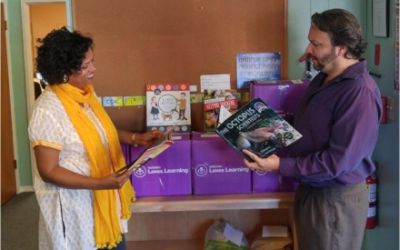 ---
Soft and Fluffy Blankets for Cancer Resource Ctr! - Keith A
It's real easy to get jaded about the sincerity of corporations, but when it comes to authentically caring about the world around them, Subaru definitely puts its money where its mouth is. Through Subaru and the Leukemia and Lymphoma Society, Fowler Auto Center has chosen to work with the Cancer Resource Center of Mendocino County to help with Subaru's "Love to Care" program. For us, it's a no-brainer. No organization in Lake and Mendocino County does so much to support cancer patients in these areas like CRC of Mendocino County. So yesterday, Fowler Auto Center delivered a dozen boxes of super cozy blankets to the lovely and talented Sara O'Donnel, Executive Director of CRC of Mendocino County, who will be distributing them to cancer patients. We hope they provide real comfort. Fowler will definitely be working with CRC in the future. Thanks for all you do!
---
Fowler Introduces Pet a Palooza! - Keith A
Helping control Mendocino County's pet population and ensuring their well-being is a huge job, and it wouldn't get done without an incredible amount of work and dedication from many volunteers. We were delighted to partner with Subaru to offer Anderson Valley Animal Rescue nearly $4,000 for their great work in adopting and rescuing cats from around the area. Our Pet a Palooza event featured many cats and dogs who now have an even better chance of being adopted. We plan on doing it again soon, and hope our community will come out to make the event even bigger and more successful next time!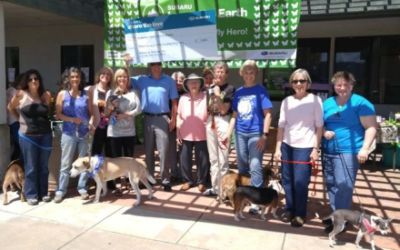 ---
Butterflies are Happening! - Keith A
It didn't take long! We already found a luna moth!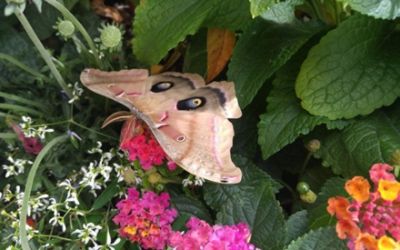 ---
Butterflies Are NOT Free - Keith A
Nearly a billion Monarch butterflies have vanished since 1990 and that should worry everyone. Not only are butterflies pollinators, they are indicators of the health of any ecosystem, so their disappearance can mean real trouble. That's why Fowler Auto Center is happy to work with Subaru to give away the same kind of seeds that will grow into the plants butterflies use to thrive. We invite all our friends and neighbors to come out and get their free packets so we can all do our part and keep our skies beautiful. We invite you to swing by, check out our display, and take a few milkweed seeds with you (the butterflies love the milkweed!). If you participate in the "Butterfly Hero" program, your family will be entered to win a trip to Disneyland!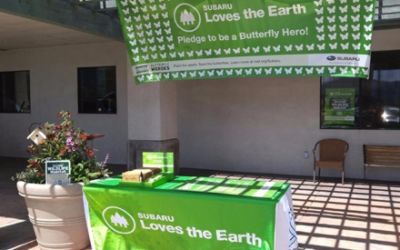 ---
The Community Helps Fowler Clean up E-Waste - Tina N
It seems like the only thing happening faster than new electronic gadgets coming out is the accumulation of old gadgets being rendered useless! Those piles of old screens, printers, computers, and cell phones are only growing in size. And the bad news is that these piles of e-waste are chock full of chemicals that can take a toll on the environment. So when Subaru decided to show their love for the earth with a program designed to curb e-waste, Fowler Auto Center was right there with them. We set out a box and took in quite a bit of stuff! More than even we expected. Just goes to show that those old gadget piles aren't going anywhere on their own, and it's up to all of us to keep the e-waste going in the right direction. Thanks, Subaru!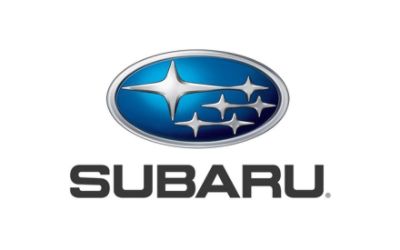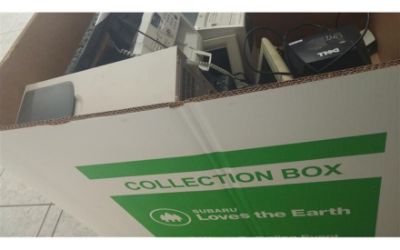 ---
Happier Mendocino County Pets! - Keith A
On Monday, April, 13, 2015 Cheryl Schrader, Director and Board President, along with Laura Mares, Charlene Zanella, and Bobby LaMalfa of Anderson Valley Animal Rescue (AVAR) received a check for $8,139 from Fowler Auto Center and Subaru of America for their work in keeping the Mendocino County pet population healthy and happy. AVAR started in 2000 as a small group of caring individuals working to spay and neuter a large local population stray cats. Since their founding and through the dedication of AVAR's volunteers, the intake rate of 3,000 cats at Animal Control has steadily dwindled down to 800 per year. Now AVAR is mostly working in the Ukiah and Hopland areas. About 20 volunteers provide foster homes while also humanely trapping and feeding local populations of strays which are then offered to the public through the kindness of Mendocino Farm Supply and Rainbow Ag. However, such work comes with countless volunteer hours and a price tag. With expenses like paying for the spaying/neutering and feeding of strays, AVAR is in constant need of donations from the public. "We're delighted to help out such a deserving organization,"says Jeff Fowler, manager of Fowler Auto Center. AVAR has done a great job helping manage the local pet population and we're just happy to team up with Subaru to help."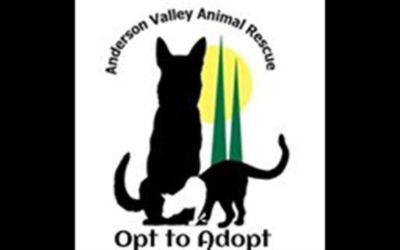 ---
Perfect Customer Service - Kathy F
My family lives in a remote mountain community, where I teach full time at the two-room schoolhouse. My husband just had shoulder surgery and couldn't drive our stick-shift, which was aging from life on steep dirt roads anyway. We found a seemingly perfect replacement in the Subaru Crosstrek at a dealership an hour from home. All wheel drive, automatic and good mileage, it met our driving needs well. It was last year's model and a good bargain, but we didn't want to make a hasty decision. As we compared other vehicles, nothing stood out as much as that first test drive. But we waited too long and the Crosstrek sold. Meanwhile, our current car needed to go into the shop, I had an out-of-town seminar to attend and obligation to carpool students. With a quick internet search, we found the identical Crosstrek at Ken Fowler's Subaru, in Ukiah. However, getting there would mean five hours of driving, and neither of us could take a day off. Fortunately, the salesperson I spoke with, Johnny Leon, was willing to drive the car up to us with a tandem driver to bring him back. We were able to conduct the whole transaction over the phone and email, and my husband got to drive our new Subaru home on his birthday. Johnny made a the process entirely stress-free for us: I think he would have stopped to pick up groceries for me if I'd asked!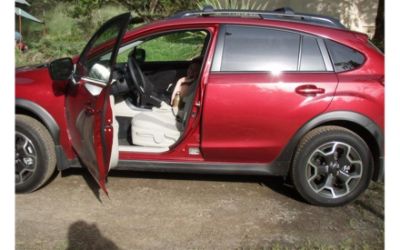 ---